There are times in your life when you feel your absolute worst. Be it about a recent rejection, being ditched by your closest friends, or facing a major setback in the persuasion of your biggest goals, or even doubting yourself in life's various circumstances.


In those times, you need to pick me up, flip through my wise mind, and understand what I say. Whether the reason is to soothe the lump in your throat or to help you dry up your precious tears, I'll always be there with you during your blues.


To ease your levels of gloominess and make a clear way through your messy thoughts, here are the top 5 young-adult books every Teenager must read once when they're feeling low.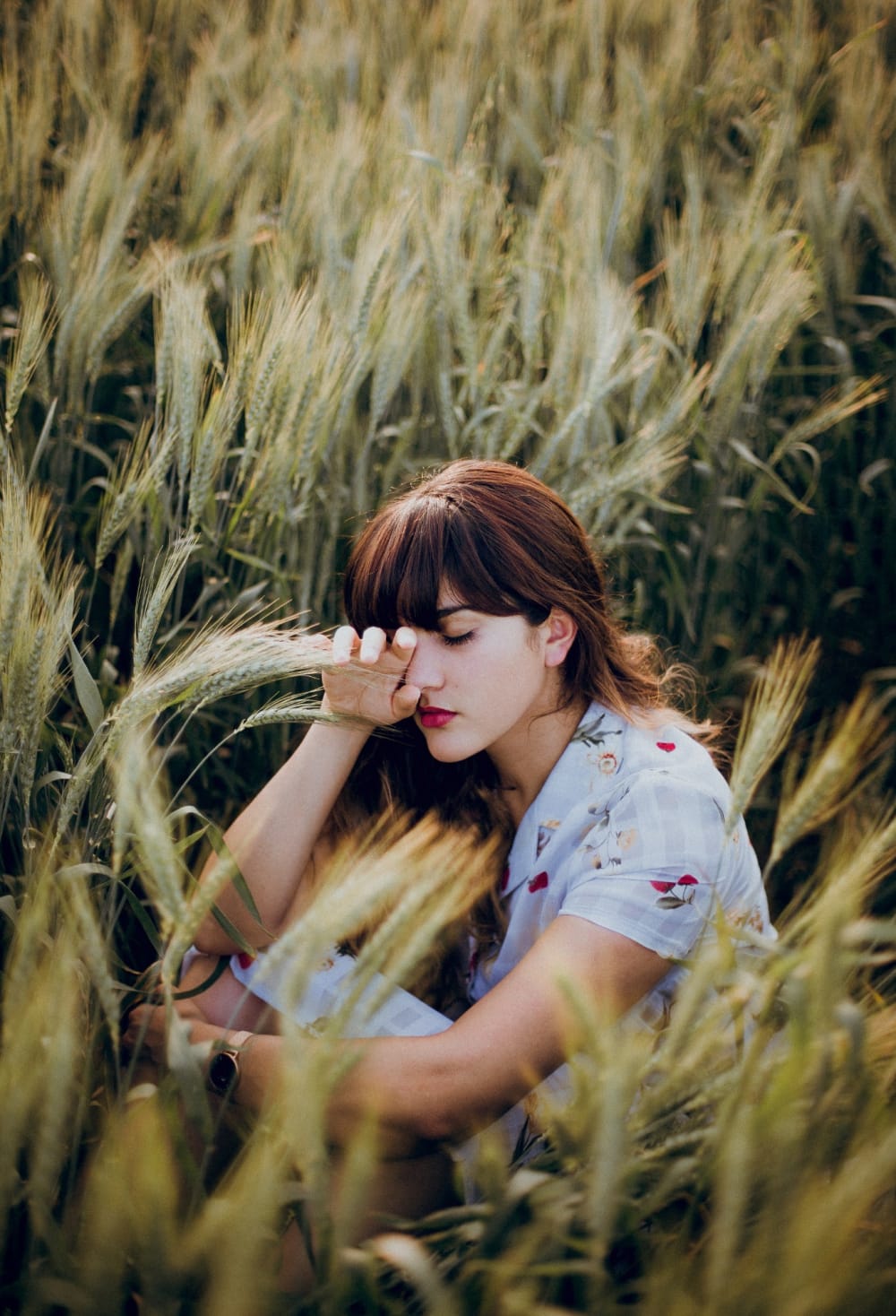 1
The Perks of Being a Wallflower (Stephen Chbosky)
"Even if we don't have the power to choose where we come from, we can still choose where we go from there".


In a Nutshell:
Charlie is a teenage boy and also a wallflower, i.e., someone who's not very sociable. The plot revolves around him finding a set of friends even when he thought it would be impossible and coming in terms with the rough phases in his past life. The circumstances which he faces make him understand that he is boundless!
Key Takeaways:
If you feel like a loner who's always left out and doesn't have many friends, this book might be helpful. It may make you realize in your darkest hours, that eventually you would find the right set of companions who'll accept you for who you are.
And that it's perfectly fine to not have a hunky-dory past life because you never know what good might happen in the future.
2
A Thousand Splendid Suns (Khaled Hosseini)
"Of all the hardships a person had to face, none was more punishing than the simple act of waiting".
In a Nutshell:
This heart-wrenching novel is about two young women Mariam and Naina who are a victim of Afghan Wars and forced to marry the same cruel husband Rasheed. Even in their miserable circumstances, they learn to care about each other forming an unbreakable bond that can withstand even the most barbaric challenges in their lives.
Key Takeaways:
This bestseller is purely amazing! It will move you to the deepest core, and you'll realize the significance of real bonds. Even when life gives you the sourest of lemons, family and friends are the biggest priority.
The novel doesn't have a single theme. It talks about hope, despair, wars, women's rights, shame, and the history of Afghanistan. In the end, you definitely get lost in this beautiful piece of work.
3
The Alchemist (Paulo Coelho)
"And, when you want something, all the universe conspires in helping you to achieve it."



In a Nutshell:
This gripping novel is about a shepherd boy Santiago, who embarks on a journey full of hurdles at every step to find his wildest dream, a hidden treasure. Along the way he learns to listens to his heart, and above all, he understands the omens sent to him by the Universe and its conspiracy to help him reach the treasure.
Key Takeaways:


This well-known book is full of beautiful quotes in between that may help you realize that all kinds of setbacks are a part of life. No matter what your desire is, if you truly want it through your heart, the whole universe will conspire to help you in achieving it.
It reminds us to never give up on something that we really want, despite failing repeatedly in achieving it. Because life becomes more beautiful when you try again.
4
Harry Potter Series (J.K. Rowling)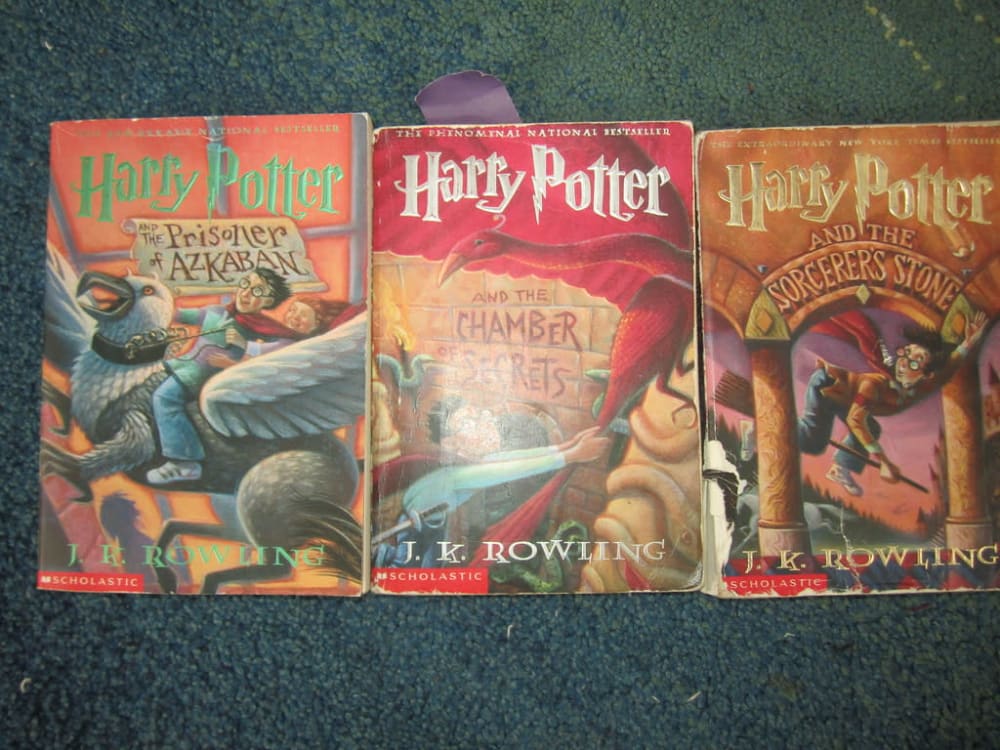 "But you know, happiness can be found even in the darkest of times, if one only remembers to turn on the light".


In a Nutshell:
The name doesn't need an introduction. These novel series are fantasy based which revolve around a gifted wizard boy Harry Potter. Harry uses his mystical powers and magic to defeat the evils who want to become immortal, with the help of his friends Ron and Hermione.
Key Takeaways:
You'll totally get immersed in all the novels or might even become a die-hard fan of the series. The book is well described with interesting characters and events that at the end of the day you'll feel less miserable after reading it.
The novels are versatile. They teach the importance of friendship, love, team-spirit, and humility, the act of rebellion against wrong, and power.
5
The Little Prince (Antoine de Saint-Exupéry)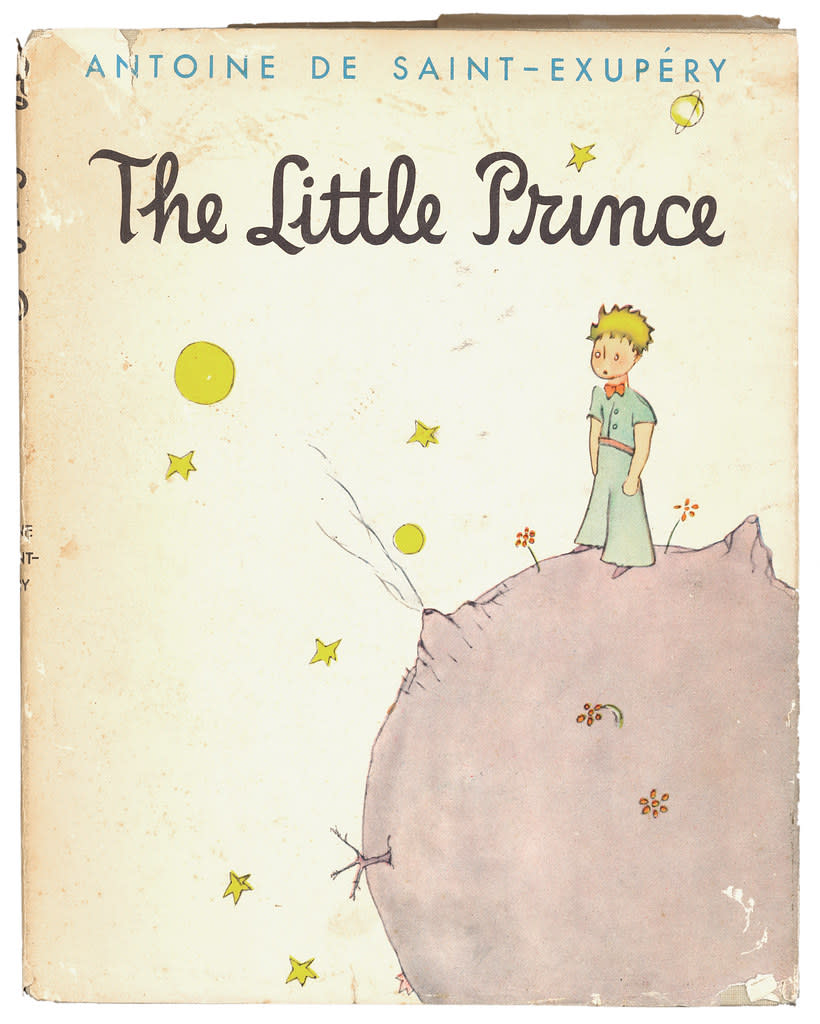 "All grown-ups were once children... but only few of them remember it."


In a Nutshell:
The protagonist of this novella is a young prince who travels through different planets in space and even visits Earth. He speaks about the issues that grownups face unlike children that include the themes of loneliness, love, friendship and loss.
Key Takeaways:


This novella can be read in one-siting. It sounds like a children's book, but points at the significant observations made by the little prince regarding life and human nature.
It gives us important life lessons like remembering to look beyond the surface, judging yourself before you judge others, too much self-admiration can be a bane, not to take oneself too seriously, etc. Overall it makes us look at our inner selves which can help us to deal with our problems better.