1.  The Princess Diaries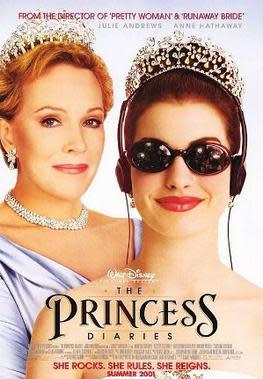 Background:
The plot revolves around a teenage girl, Mia, having a nerdy appearance who's invisible amongst her high-school mates. Her whole life flips 180 degrees when she discovers she is the princess of Genovia and is given a drastic makeover to make her actually look and behave like a princess.
The Wrong Idea:
The movie points out to the fact that Nerdy girls with bushy eyebrows, curly hair, glasses, and no makeup can't fit in the idea of a princess. Hence, Mia is forced to do a makeover.
Moreover, she only comes into the attention of the popular crowd in her high-school when she transforms herself from head to toe. This gave the wrong definition of friendship as if it's only based on physical appearances.In the last scene, a guy tells Mia that she was pretty even before the transformation. Hence, she needed a guy to open her eyes. Sigh!

Background:
A poor girl named Cinderella, is treated like a maid by her own wealthy stepmother until she goes to a ball after getting a makeover. The prince rescues her after her gorgeous appearance catches his eye.
The Wrong Idea:

 
Cinderella depicts, the most valuable assets of being a princess are their physical features, clothes, shoes, and make-up, without which you're deemed to be a 'Nobody'. You just can't go to a ball without those! Secondly, you need a 'guy' to rescue you off from a torturous life. And thirdly, your life can be perfect and free of all the troubles, if and only if you find a prince charming.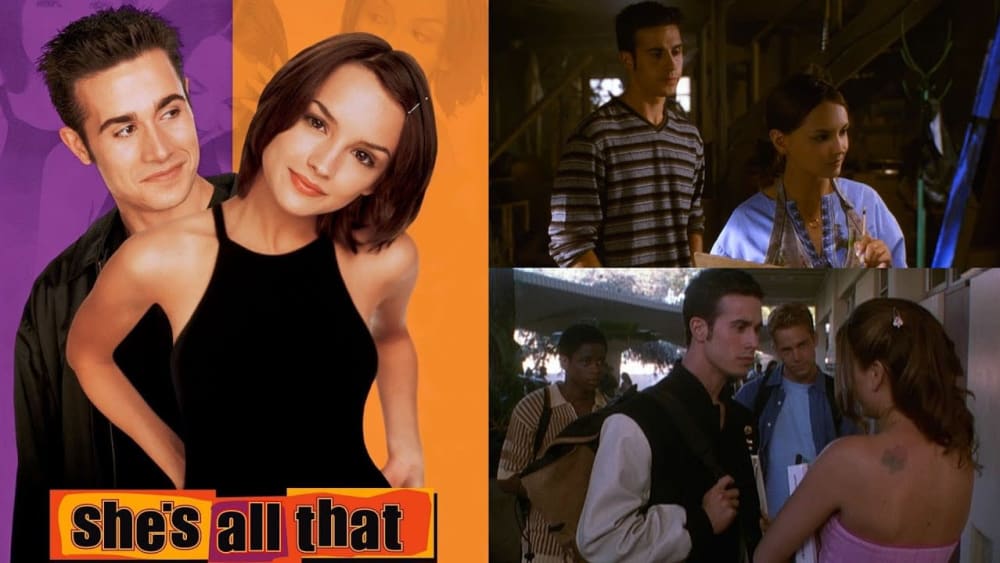 Background:
After being dumped by his girlfriend, a popular outgoing guy in high-school takes on a bet to transform Laney, a confident, artsy, glasses-wearing introvert, into a prom queen. That too only to challenge his ex by giving her a tough competition by his new invention. The Wrong Idea: Laney was a tough and scary project for Zack, the popular guy, only because she was smart, wore glasses, loved art, and was an introvert. Found anything 'wrong' with her yet?Zack manipulates Laney to get rid of her glasses and takes on himself to change her appearance for his own benefits. The movie portrays that wearing glasses is unattractive and that there's always certain criteria for beauty especially to become a prom queen. Thirdly, it tells us we can only be popular by hanging out with the 'cool' kids.
Background:
After manipulating her teachers for better grades, Cher, a high-school girl is so into herself that she finds a new project, Tai, to transform, that will make herself feel good and superior to anyone else.
The Wrong Idea:
As the movie's name itself, Cher was clueless about what real beauty is. For her coolness was about wearing minimalistic outfits, unnecessary make-up, branded shoes, and hanging out with the rich and popular school mates.When Tai arrives at the school wearing baggy clothes and tomboyish appearance, Cher only becomes her friend as to transform her into a feminine version. She chooses who Tai should hang out with and whom she should date.
When Tai tries to decide for her own, Cher constantly tells her she won't fit in if she chooses to act on her own. In the end, Tai becomes a rude and self-centered person.
5.  The Devil Wears Prada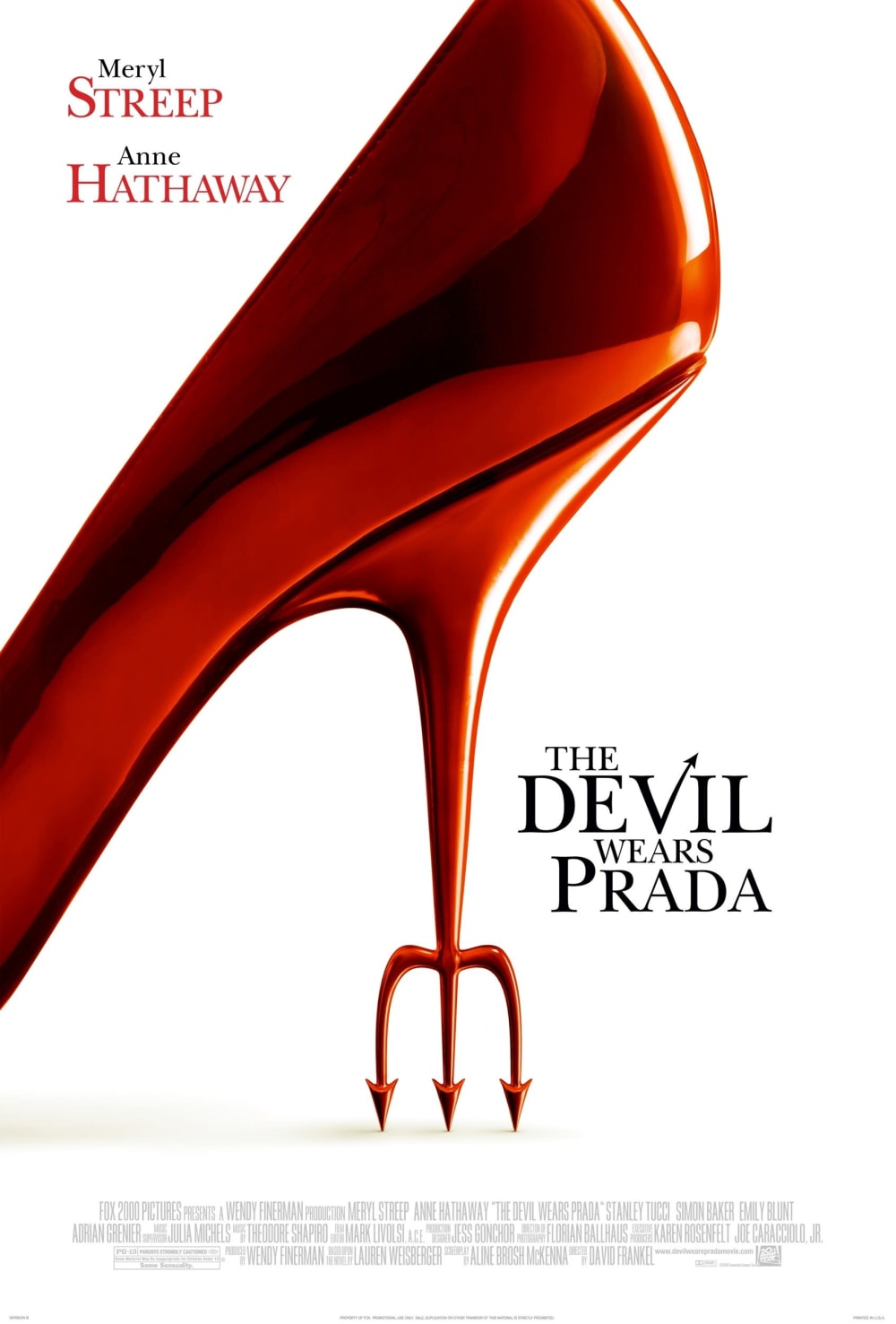 Background:
Andrea, a smart, ambitious, and hardworking girl enters a high fashion industry only to be called incapable of her work because of her average appearance. She then changes her appearance according to the industry just to make the people there want her more and respect for who she is.
The Wrong Idea:

 
Andrea is already excellent at her work. But due to the fact, people chose to ignore that because of her outfits and appearance, she chooses to change herself in order to fit in.
She is healthy and fit. But she is still fat-shamed for being size 6. Hence she reduces it to size 4 to appeal to the fashion industry.The movie depicts the judgemental side of the fashion industry where everything is about clothes and appearance. If you don't fit in the standards of their 'capable', you are termed as incapable.
The Final Word

The majority of the Makeover Movies mostly depict that there's always a problem with the person's physical appearance. Their friends convince them in order to get out of their problematic situations they need to get a makeover done. But the reality is something else. As depicted in the movies 'Eighth Grade' and 'The Duff' one only needs to accept and love themselves for who they are.

Putting on a pink prom dress and changing all of yourself won't classify you as attractive. Makeover should less be associated with being conventionally attractive to guys. It should be more about becoming the real you and figuring out a way to all your problems single-handedly. You can still be a clumsy, quirky, funny girl who likes to wear pajamas but the only people worth impressing should be your 5-year-old self and 85-year-old self.